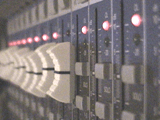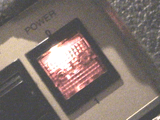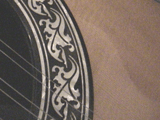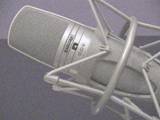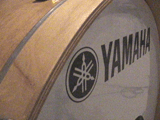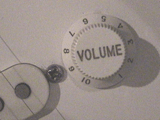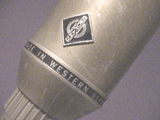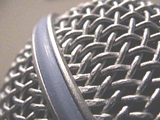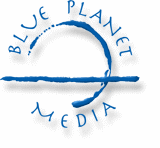 Blue Planet Media™
offers a full spectrum of professional music and sound services. Our ProTools24-based digital recording studio is equipped with top-end instruments, microphones, preamps and processors, and has seen work ranging from voiceovers to all-out record production in every imaginable music style - from rock and folk to world and gospel.

· Record Production
· Mixing, Editing, Mastering
· Music Composition
· Songwriting
· Voiceovers
· Sound Design
· Audio for Multimedia
· Digital Audio Streaming
· Digital Audio Compression
· Consultation & more...

Our small but versatile staff bridges the gap between the creative and the technical, and is well-versed in all phases of audio production, from conception to performance to engineering and production. Please contact us for more info, or to discuss the specific needs of your project.
---

About the Studio...

Recording Gear:
We use a state-of-the-art Digidesign ProTools24/Mix Plus system - with a broad array of DigiRack and Focusrite Plug-ins - for all recording, editing, mixing and mastering projects. This 24-bit digital system is complemented by an analog front-end, including tube & solid state preamps, compressors & processors by Joemeek, dbx, & HHB. For monitoring, we switch between industry-standard Yamaha NS10's & Electo-Voice Sentry 500's.



Instruments & Amplifiers:
You'll find nothing but great musical instruments at
Blue Planet Media™.
We're especially pleased to have a top-of-the-line Yamaha Maple Custom drum kit and a Yamaha Conservatory Baby Grand Piano in-house.
You'll also find an assortment of Fender Stratocaster & Telecaster Guitars
and Takamine Acoustic & Classical Guitars, as well as tube and solid state amplifiers by Fender & Marshall.



Studio Microphones:
We've got a variety of high-end and vintage studio condenser and dynamic microphones - some of which are pictured, at left - by Neumann, Shure, Electro-Voice, AKG & more.



Coffee:
BPM is powered by a vintage Turmix espresso maker & the ol' faithful Krups 12-cup, and serves only the best beans.